Posts Tagged 'Workshop'
Tuesday, September 25, 2012 @ 01:09 PM

Sydney (PRWEB) July 19, 2012
With over 25 years of extensive knowledge and experience in the shipping container industry, Containers First remains the expert in shipping containers for sale and hire for a wide range of purposes and applications. The company proves that they are the go-to providers of modified portable buildings, as well; Endeavour Energy, supplier of safe and reliable electricity to households and businesses across Sydney's Greater West, Blue Mountains, Southern Highlands, and the Illawarra, recently hired Containers First to create a mobile workshop ideal for use in their substation projects.
Containers First has a dedicated Worksite Solutions range of products that can satisfy a client's work space and amenity requirements. From small site offices to large multi-container corporate offices, from lunch rooms to change and first-aid rooms, the company incorporates practical functionality into each container design to suit whatever needs and preferences a client may have.
Endeavour Energy's field staff worked in conjunction with Containers First to create a portable workshop out of a modified shipping container for use in different substation projects. The workshop had to be fully customised and suited for any future refurbishments that the projects would call for in the future.

The finished product was designed for fully transportable road, rail, and ocean freight. It sported a pop-up external drawing bench with sun shelter, custom racking and shelving, and floor anchors to tie loads safely. In addition, the workshop came with a custom power supply with 10- and 15-amp power points and lighting as well as a heavy duty access ramp that could easily be stored away when not required.
Satisfied with the mobile workshop they received, Endeavour Energy stated that Containers First was the only company that came up with a superior quality of build with a competitive price?not to mention a short delivery timeframe. "Our field guys have been very happy with the end product; the quality of build and internal fit-out has been excellent," an Energy Endeavour representative shared.
Containers First's Limited Space Storage Solution products are also well suited for projects of this nature. New or used shipping containers for sale provide strong and secure portable storage and can be modified accordingly to serve as storerooms, garden sheds, and worksite storage facilities. Their Minicube and 3m Pallet Wide products maximise limited space while providing sufficient storage capabilities.
Thanks to Containers First's innovative concepts and practical solutions, Endeavour Energy is able to continue working towards their aim of effectively powering communities through projects like the construction of major substations and installing new transmission lines. With strong [container sales and a satisfied clientele, Containers First will undoubtedly be the answer to all of Australia's shipping container needs for years to come.
Sunday, September 9, 2012 @ 04:09 AM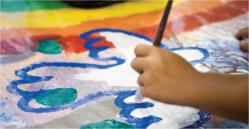 Sunnyvale, California (PRWEB) June 28, 2012
Pathways Home Health, Hospice & Private Duty is offering a one-time grief workshop, HeARTful Memories for families including children and teens who are coping with the loss of a loved one. Families attending the HeARTful Memories workshop will work together to create a memorial piece of art in honor of their loved ones. Led by Pathways Hospice bereavement staff, the process of creating a HeARTful Memories project brings a family together to reminisce, laugh, cry and talk while building a lasting work of art that preserves family memories.
The HeARTful Memories grief workshop will be held on Saturday, June 30, 2012 from 10 am ? Noon at the Pathways Hospice offices at 585 N. Mary Avenue, Sunnyvale, CA, 94085. Advanced registration is required. To register call to 1 (888) 905-2800, ext. 4241, or email bereavement(at)pathwayshealth(dot)org.
The HeARTful Memories workshop is one of nine workshops offered by Pathways Hospice as part of the Pathways 2012 Summer Grief Workshop Series. Other workshops include meditation, self-exploration, silent writing, memorial garden, and guided imagery. These workshops provide several creative and reflective outlets to those grieving the loss of a loved one. For more information about the entire Pathways 2012 Summer Grief Workshop Series contact bereavement(at)pathwayshealth(dot)org or go to the Pathways website to download a workshop flyer with a complete schedule.
About Pathways Home Health & Hospice

Pathways Home Health & Hospice is a non-profit community based organization. Celebrating its 35th anniversary, Pathways was founded in 1977 by a group of physicians who saw a community need for compassionate end-of-life care. That year Pathways served 12 patients. Pathways now serves over 5,000 families annually in five Bay Area counties.
Pathways cares for patients in their place of residence, whether it be their home, hospital, nursing home or assisted living facility. Affiliated with El Camino Hospital and Sequoia Hospital since 1986, Pathways is accredited by The Joint Commission and is a member of the Visiting Nurses Association of America, California Hospice & Palliative Care Association, and the California Association of Health Services at Home.
For more information about Pathways services, summer grief workshops, volunteering, or making a donation in support of Pathways? families, call 1 (888) 755.7855 or visit http://www.pathwayshealth.org/
Wednesday, December 28, 2011 @ 04:12 PM

Portland, Oregon (PRWEB) December 22, 2011
Additive Workshop announces record growth since its acquisition by Masterpiece Investments in 2010. The company has seen their business increase by 40% while exponentially expanding creative opportunities for artists and a wide range of clients including Wynn Resorts, Disney, Cirque du Soleil, Nike, Adidas, Universal Studios, Michael Curry Design, 2010 Winter Olympics, and the 2011 Arab Games.
As the first artist owned, run and operated Digital Scanning & Sculpting Studio, Additive Workshop is using 3-D computer modeling and printing, to help artists increase their production up to 350%, while still preserving the integrity of their work. Additive?s technology creates exact replicas of artwork, recreating the art as it was originally meant to be without the inevitable reinterpretation. This allows artists to focus more time on creating new pieces of art while technology focuses on expanding their reach and growing their business.
?Additive Workshop bridges the gap between the real world and the virtual world,? said Mark Ghiglieri CEO and founder of Masterpiece Investments. ?Our technology allows us to bring pieces of art into the world in an infinite number of ways and that is why our business is exploding. Everyone from museums to movie studios needs our help to create incredible works of art in a short amount of time.?
Additive?s technology starts with a triple light scanner that is used to take 3-D computer models of any piece of art. The scan is then transferred to a 3-D photo rapid prototyping system which can build 3-D models with details as small as .0006 of an inch. This means Additive Workshop can recreate an exact replica of any piece of art at any size ? making an artist?s whole collection scalable or turn a small piece of art into a 30 foot monument in only a matter of weeks, not months or years.
For large scale projects, the company uses a robotic arm with a 7-axis machining center to create replicas of art from scanned data up to any size. One of Additive Workshop?s most significant projects, a in collaboration with Michael Curry Design, is the Spirit Bear that appeared in the Opening Ceremony of the XXI Olympic Winter Games in Vancouver. Standing at over 65-feet tall, the Spirit Bear is one of the largest puppets ever made. During the ceremony, it rose from the stadium floor and hovered over the performers on a simulated ice floor.
?We are always looking forward, ensuring we have the latest and greatest in technology so we stay cutting edge. I see a day in the future where we can scan and produce pieces instantly? said Mark Ghiglieri.
About Additive Workshop

Masterpiece Investments Corporation includes six divisions: the Fine Art Gallery Division, the Charitable Division, the Bullion Division, Masterpiece Galleries through the Patron Company, the Additive Workshop Subsidiary Division and the Chiurazzi Foundry Subsidiary Division. Additive Workshop is a sculpting studio and 3-D workshop which specializes in combining traditional sculpting methods with cutting-edge technologies. Additive Workshop can create three dimensional images of any magnitude to any conceivable scale with perfect accuracy. In addition, Additive Workshop offers a full range of services, including computer aided design, 3-D modeling, scanning, bronze casting, resin casting, mold making, model analysis, reproduction, and milling. For more information visit http://www.mpi100.com.
###